Mackenzie Brown, CNM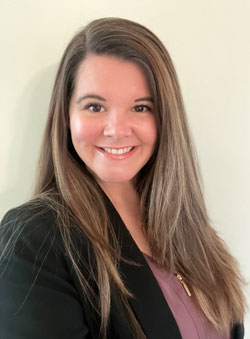 Mackenzie Brown was born in Georgia and has lived in the Locust Grove and Griffin area for 30 years. She graduated from Union Grove High School in McDonough, Georgia. Mackenzie received her BS in Nursing and Healthcare Management from Clayton State University. She served as a Registered Nurse in Women's Services at Southern Regional Medical Center for a decade before proceeding to becoming a Certified Nurse Midwife. Mackenzie has her MSN in Nursing Leadership from University of West Georgia and her MSN in Midwifery from Frontier Nursing University.
Mackenzie's passion is serving women, families and babies and especially being part of their birth stories! She is married to husband Cameron and have three beautiful babies Aubree, Sara, and Lane. Mackenzie has worked alongside MyOBGYN for years and eager to continue serving at MyOBGYN.